Client notification system
Get more successful appointments with SMS, email and app notifications.
FREE 7-DAY TRIAL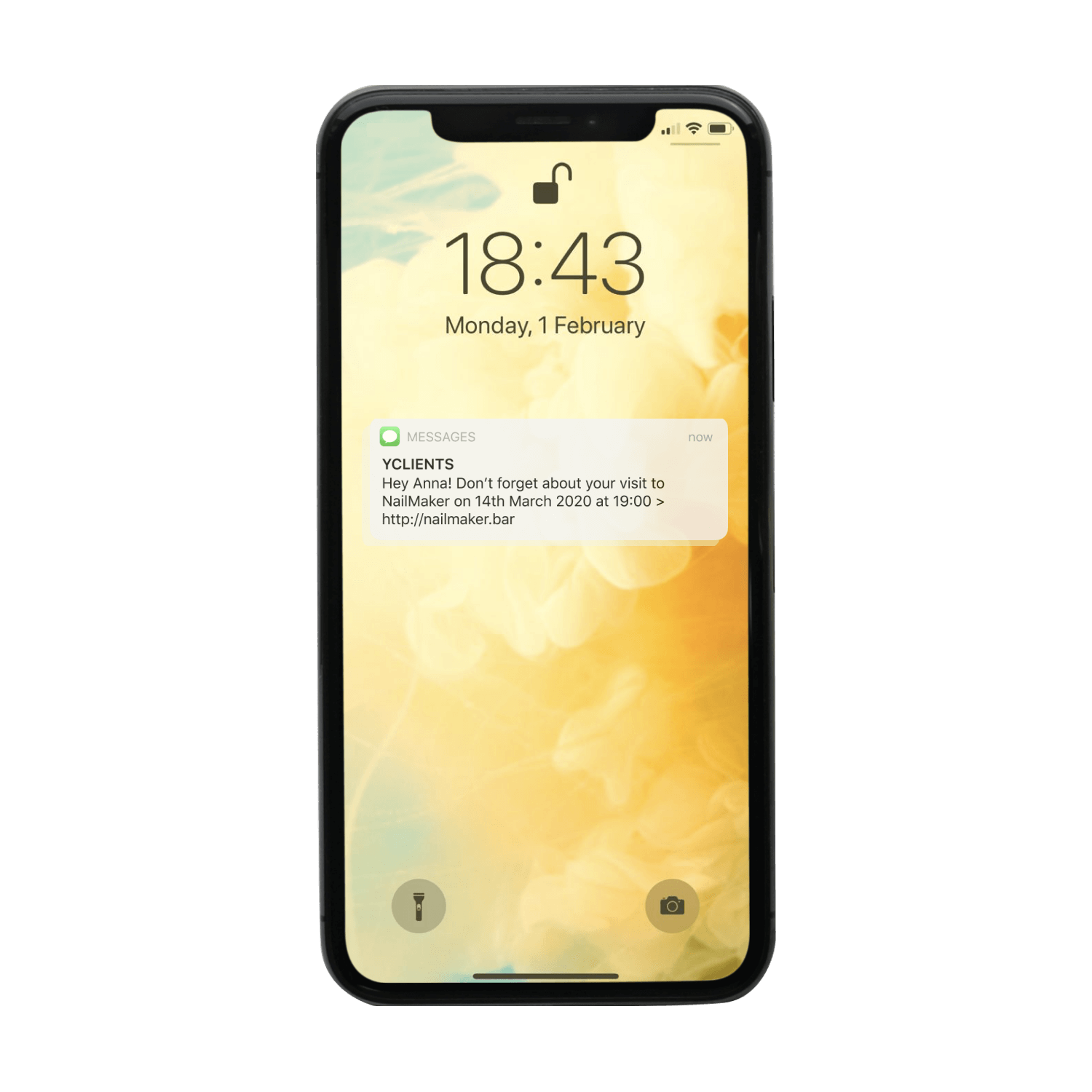 60% less late arrivals and no-shows
Keep your schedule running
With automated notification system clients are less likely to be late, or forget about their visits. Notify them via email, SMS, or push-notifications.
7-DAY FREE TRIAL
Customisable reminders
Customise messages as you want
Choose delivery time, write your own text, or use templates. All messages reach clients on behalf of your business.
7-DAY FREE TRIAL
Staff notifications
Notify an administrator of a rescheduled appointment
Notify a specialist of a rescheduled appointment
Notify an administrator of a cancelled appointment
Notify a specialist of a cancelled appointment
Customer notifications
Appointment confirmation
Visit reminder
Second reminder
Visit cancellation
Birthday greetings
Loyalty programs and specials
Leave-a-review request
Loyalty rewards
Bonus expiration
Emails for you
All Email notifications are free of charge!
Branded design
Personalize your emails to match your brand: colors, logo, contact details.
Personal communication
Choose where to put emails from your customers: corporate inbox, or your personal.
By continuing to use our site, you agree to our
Cookie Policy
. If you do not want your data to be processed, please, change your browser settings.