Communication with clients
Increase the number of held appointments and eliminate late arrivals with SMS, email, and app notifications.
Try for free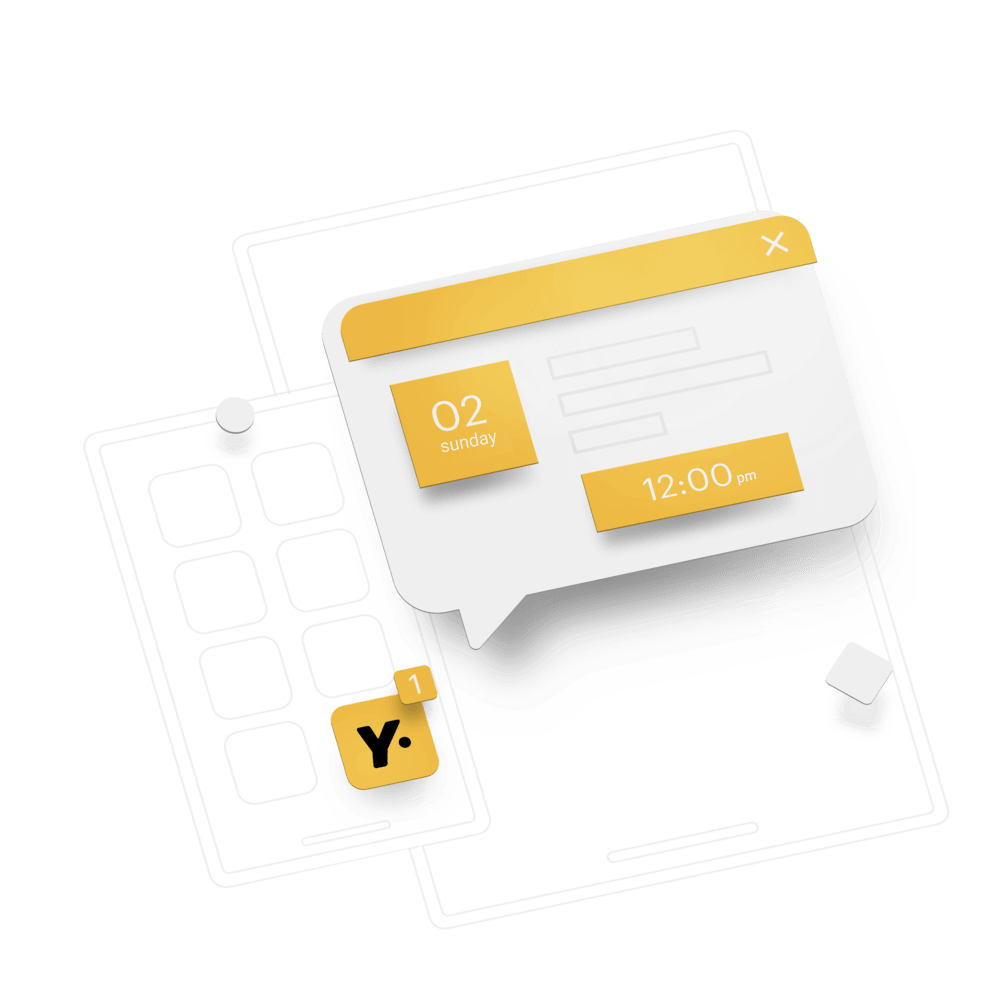 60% less late arrivals
No inconvenient situations
Eliminate shifts of the entire day schedule because of a single late arrival and prevent employees to perform services in a hurry. How to make it happen? Simply remind a client about an upcoming visit. Have you faced a situation when a client mixed up the appointment time and caused a conflict situation? If a client has an SMS appointment reminder with confirmation, suchlike conflicts will never happen.
Try for free
Your own SMS appointment reminder templates
Customize all messages
With YCLIENTS, you can customize any appointment reminder text.
For example, a notification might look like this: %client_name%, we are waiting for you at %title% in %hour_minutes%. Our address: %address% and phone %phone%.
All messages come on behalf of your brand.
Try for free
Real-time notifications!
Over 20 customizable SMS, Email, app and messenger notifications
Try for free
For your team
Appointment time

change to

the administrating

manager
Appointment time

change to

the specialist
Appointment

cancellation to

the administrating

manager
Appointment

cancellation to

the specialist
For your clients
Appointment cancellation
Appointment reminder
Second visit reminder
Online booking details
Happy birthday wishes
Information about discounts
Review request after the visit
Bonus or discount added
Discount expiration
Email as it has to be
All email notifications are free for you!
Personal design
Emails come on your behalf, in your company colors, with your logo and contact details.
Individual communication channel
with your clients
Email responses from customers are delivered to your personal or corporate inbox.
Partners
The largest SMS providers
By continuing to use our site, you agree to our
Cookie Policy
. If you do not want your data to be processed, please, change your browser settings.