Powerful Online Calendar
Manage all appointments in the calendar tool: easily schedule, reschedule, or cancel. Design and control personal and staff members' schedule.

FREE 7-DAY TRIAL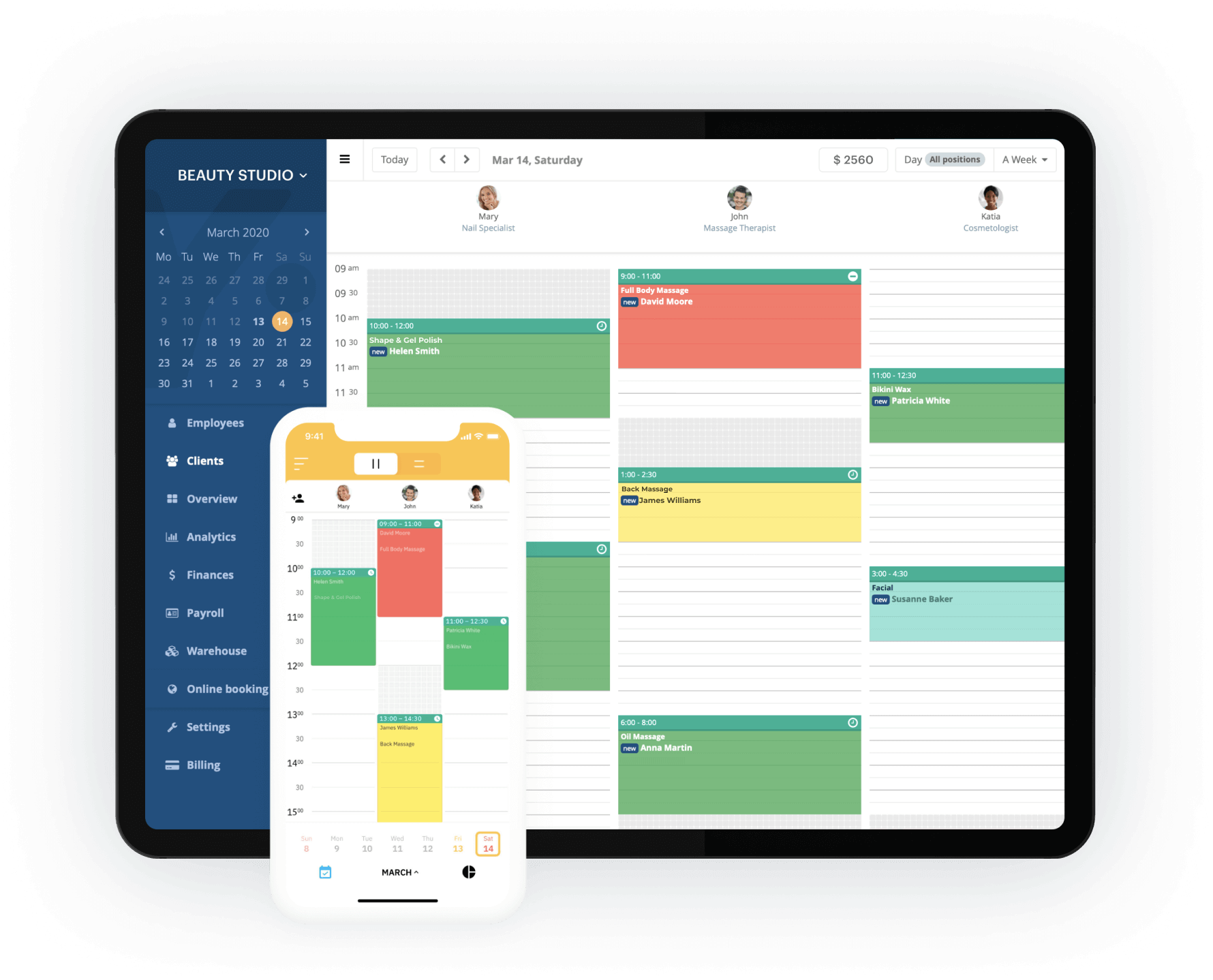 Unified workspace
300,000+ professionals start the day with our Appointment Scheduling Calendar. Schedule management, automation features, client data and payments processing in one place. You can also upload file attachments for each booking.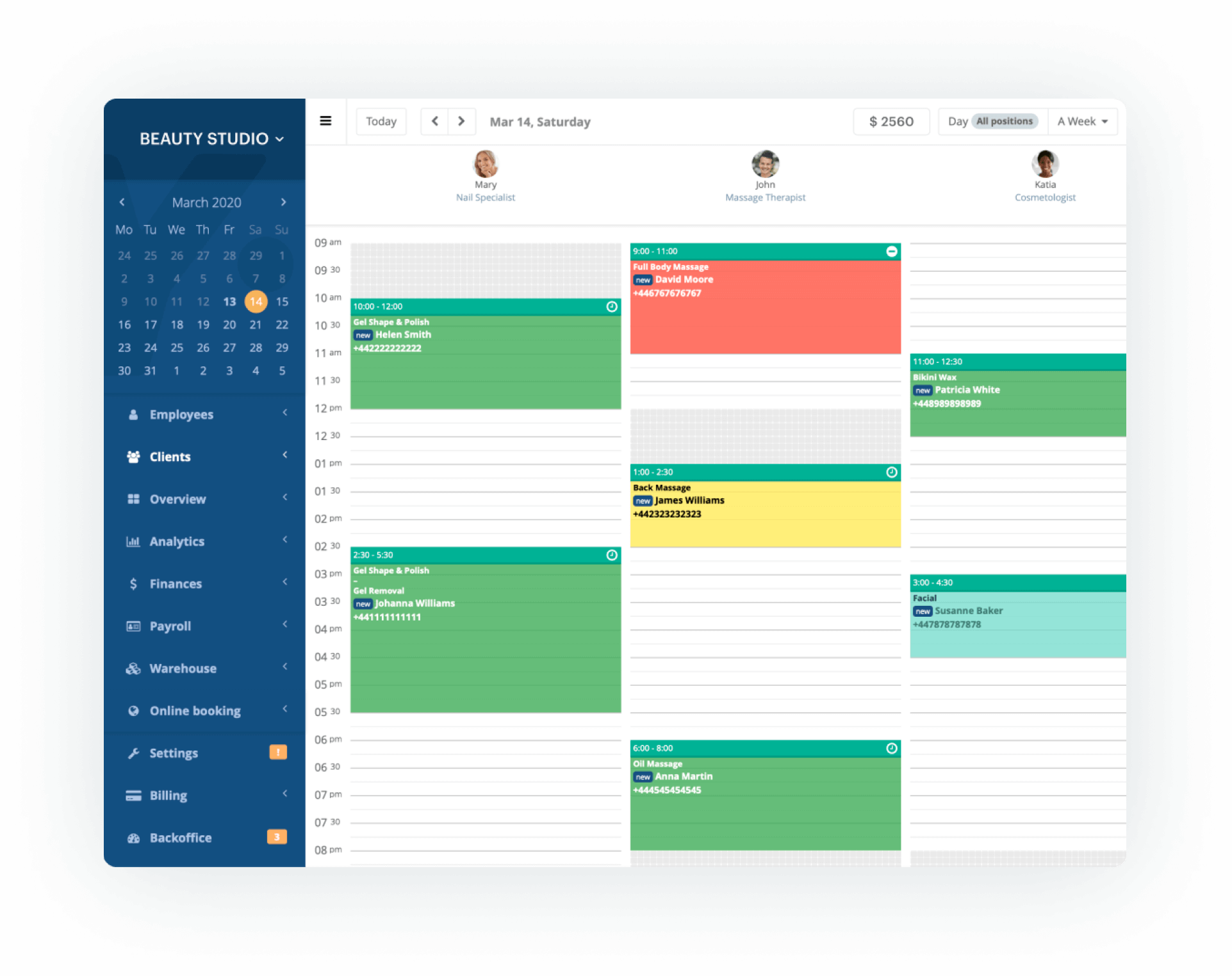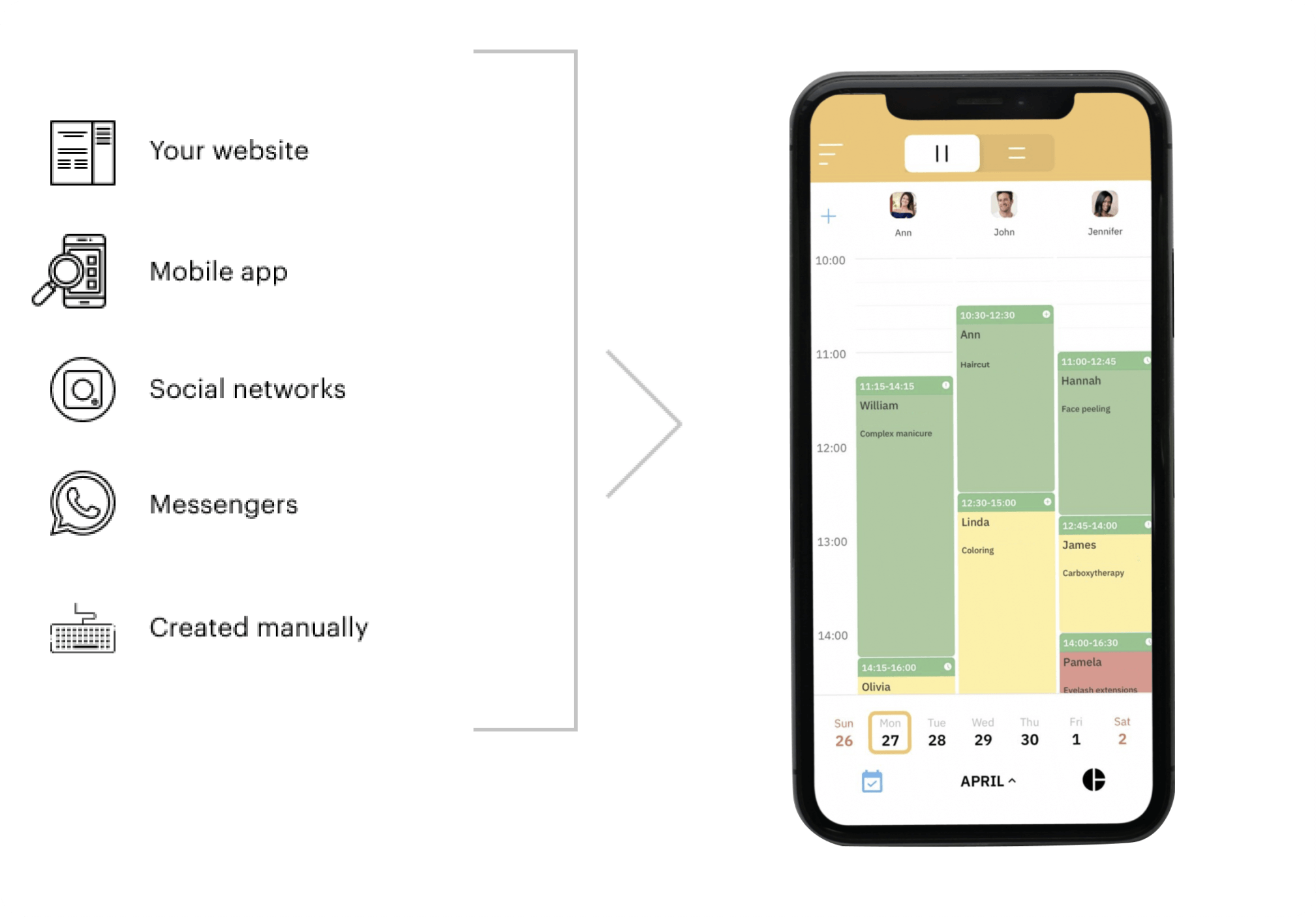 Stay up-to-date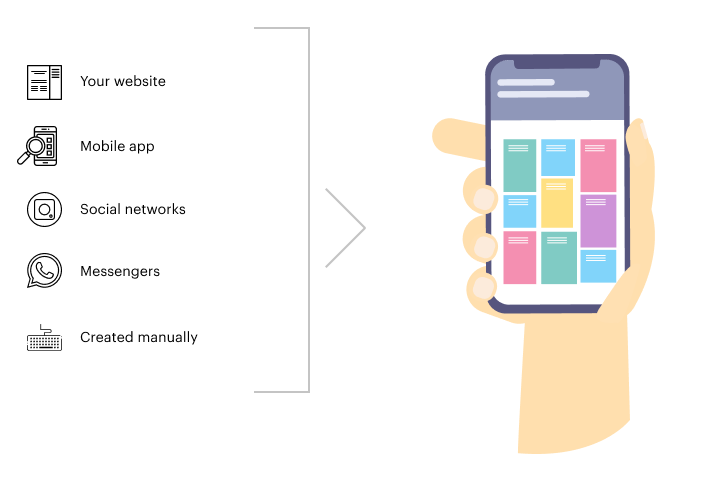 No matter how a client books their appointment, your schedule will be automatically updated across all devices in your business. Appointments will never overlap, and your employees will always know what's next.
Smart search engine
See all info about a client just entering first letters of their name or first digits of their phone number.
Real-time interface
Any changes can instantly be seen on all your devices and you won't need to refresh the screen.
Mobile app
Keep all your management tools, live schedule and client data in your pocket with YCLIENTS mobile application.
YCLIENTS Appointment Calendar works in sync with
Appointment notification system
An automated reminder delivery system can reach your clients via email or text messages.
Inventory management
Track your inventory capacity live. You can also automatically sell/write-off consumables upon booking an appointment. You'll know in advance when to refill your inventory.
Stay in control
Easily access actions history, control changes and track errors in business and client data.
By continuing to use our site, you agree to our
Cookie Policy
. If you do not want your data to be processed, please, change your browser settings.