Online Appointment
Scheduling Calendar
Keep things under control at ease: schedule, update and assign appointments to your employees in a few clicks.

Try for free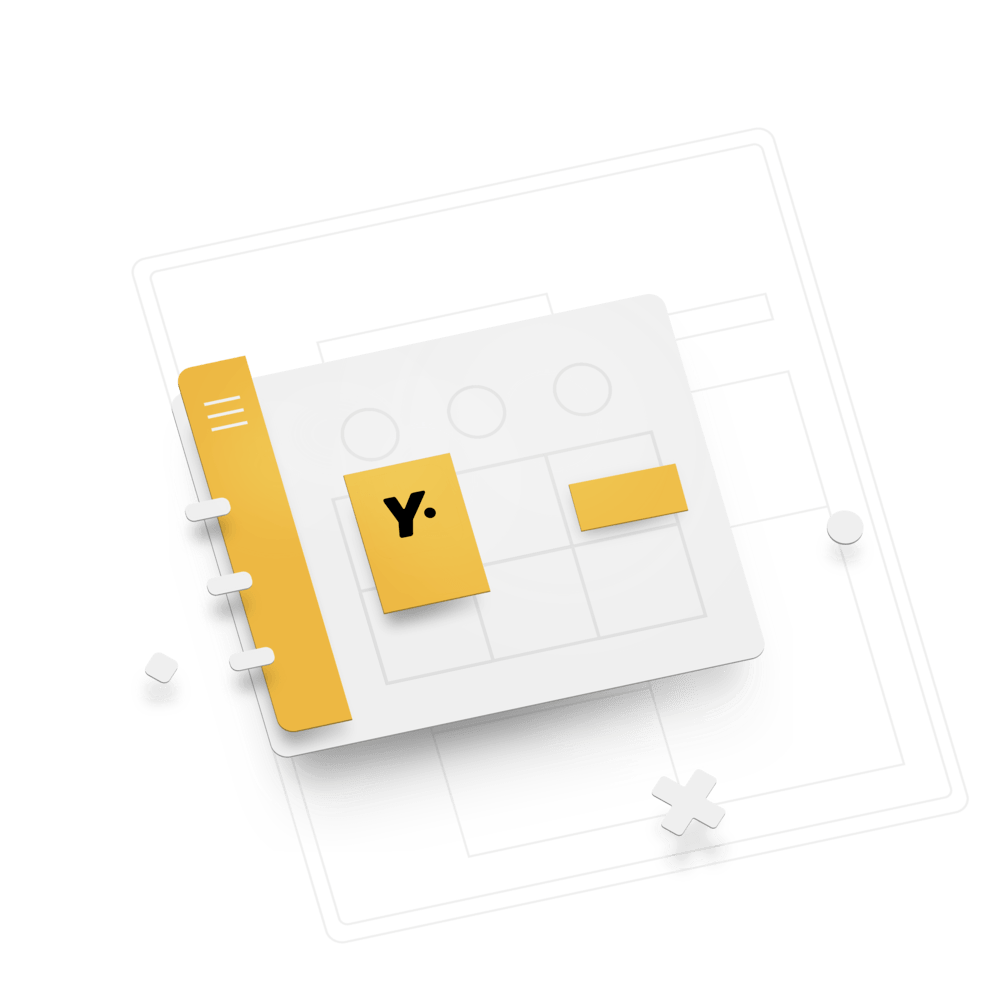 Unified workplace
More than 160 000 specialists start their working day with YCLIENTS Appointment Schedule Calendar. You can manage your or your team's schedule, create and cancel bookings.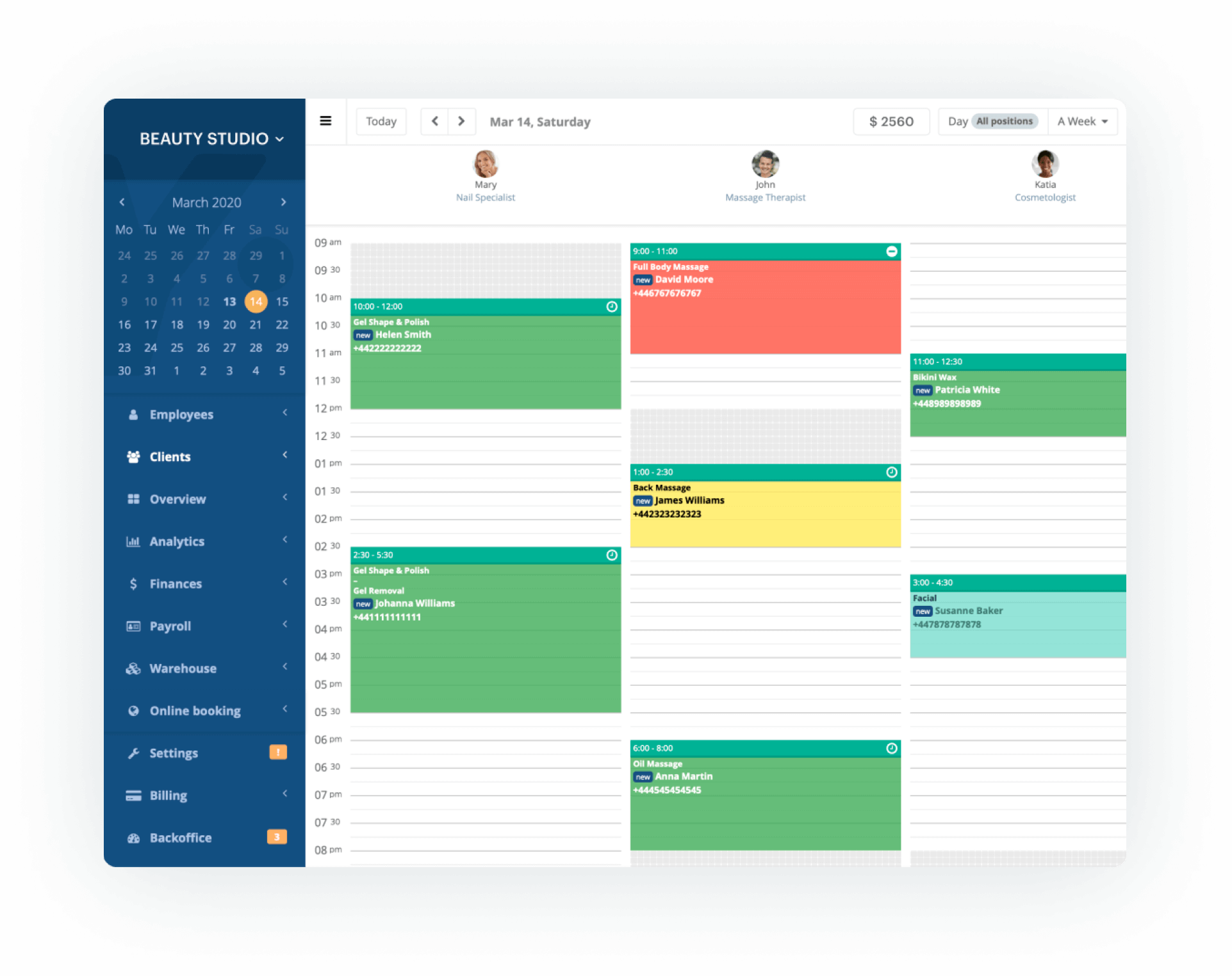 A customer profile with a full history of visits, preferences and loyalty status is always at hand.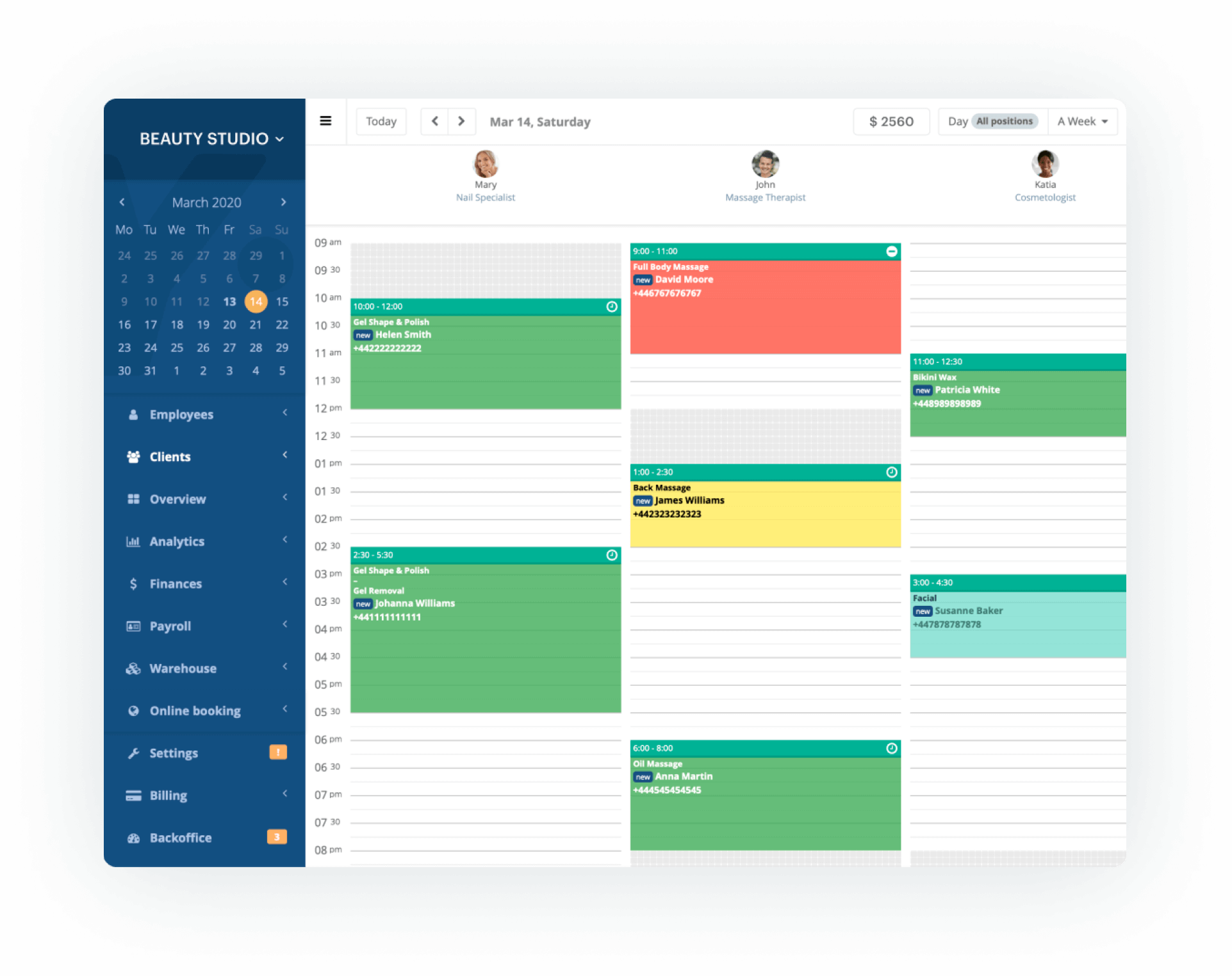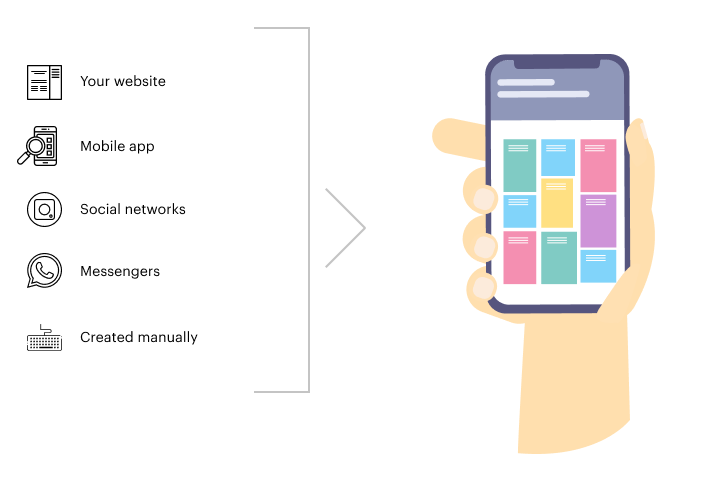 Always up-to-date schedule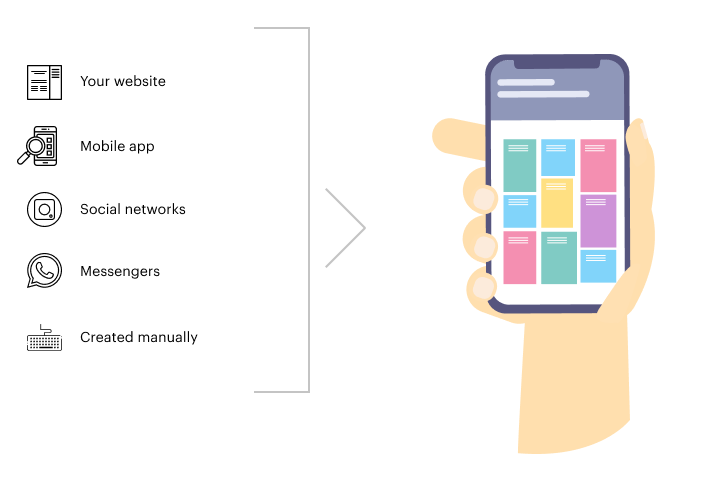 With a large flow of customers, especially coming from different channels, it is important to keep the schedule up to date. With YCLIENTS Appointment Schedule Calendar, bookings are recorded in a unified calendar and simultaneously updated on all devices, including smartphones.
Employees can see their schedule, and customers aren't able to book an appointment twice at the same time.
Instant client records search
The system displays all information about any client by the first letters of the name or phone number digits.
Dynamic interface
Schedule changes are applied simultaneously on all devices, without any need to reload the page.
Mobility
Several people can work with the appointment calendar simultaneously from different devices, including smartphones.
Close integration with other YCLIENTS modules
Appointment reminders for clients
Your staff member can send a visit reminder to the client right in the booking slot.
Payment for services and goods
Financial and inventory operations for the visit are available in the same place.
Control for all
the changes
All actions are saved, which allows you to track errors in filled data.
By continuing to use our site, you agree to our
Cookie Policy
. If you do not want your data to be processed, please, change your browser settings.